Why is it that when I type "integrant" in the search box, it is not the first item in the drop down list? I had to scroll down to find it in the ninth position. How are the list items sorted?
How do I request documentation for a version of a library that has not been loaded yet? I navigated to the Known Versions of Integrant page, but I couldn't figure out from there. There is no "load documentation for a different version" button on that screen: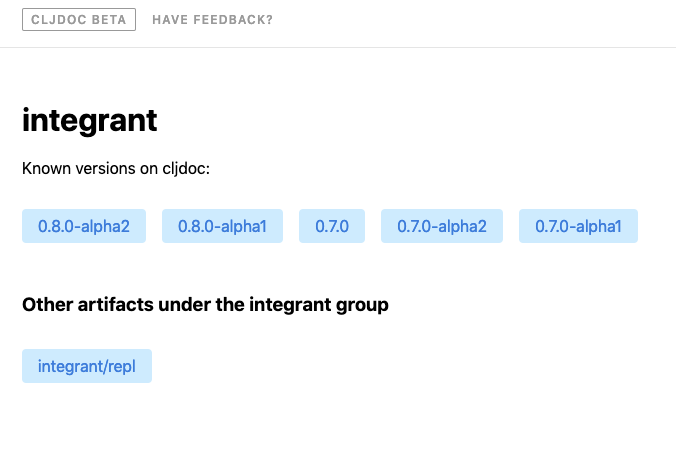 Appreciate any information.