I made new release today of my Clojure-based Wiki : Cardigan Bay, with, finally, a reasonable video introduction :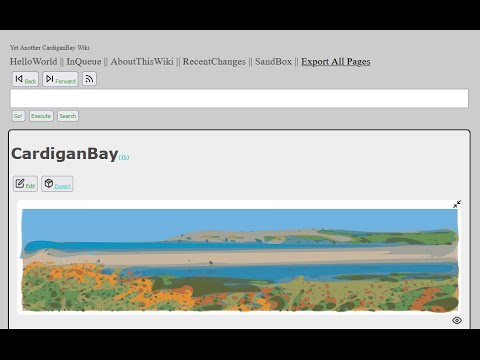 You can get the release as an executable here : Release Cardigan-Bay 0.6.0 · interstar/cardigan-bay · GitHub (no need to compile etc.)
Latest features include various options for embedding media from elsewhere, and embedding Clojure scripts in pages. Full text search. Export wiki as static site. And a slicker bookmarklet to bookmark sites directly into the wiki.