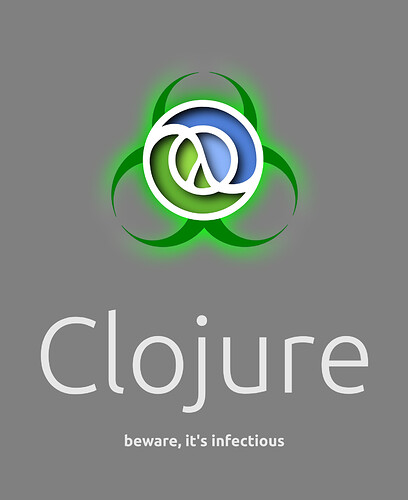 Get the SVG version here Clojure is infectious | Free SVG
Oops. Thought it would be cool.
I appreciate the artistic sentiment. And yes, it has permanently infected and altered my mind too.
Perfect. May I use it as a tattoo? ;))
Yup I don't copyright things.
This topic was automatically closed 182 days after the last reply. New replies are no longer allowed.