This meeting on Nov 5th 2022 was the second monthly meeting of the Clojure data-recur group.
In data-recur, Clojure devs share updates and collaborate on building tools and libraries of the Clojure data stack.
Agenda
In this meeting we had an intro to the Tablecloth library for data processing, and some background about the underlying libraries behind it: tech.ml.dataset and dtype-next.
The intro was given by @ethanmiller, who is involved in developing Tablecloth.
Video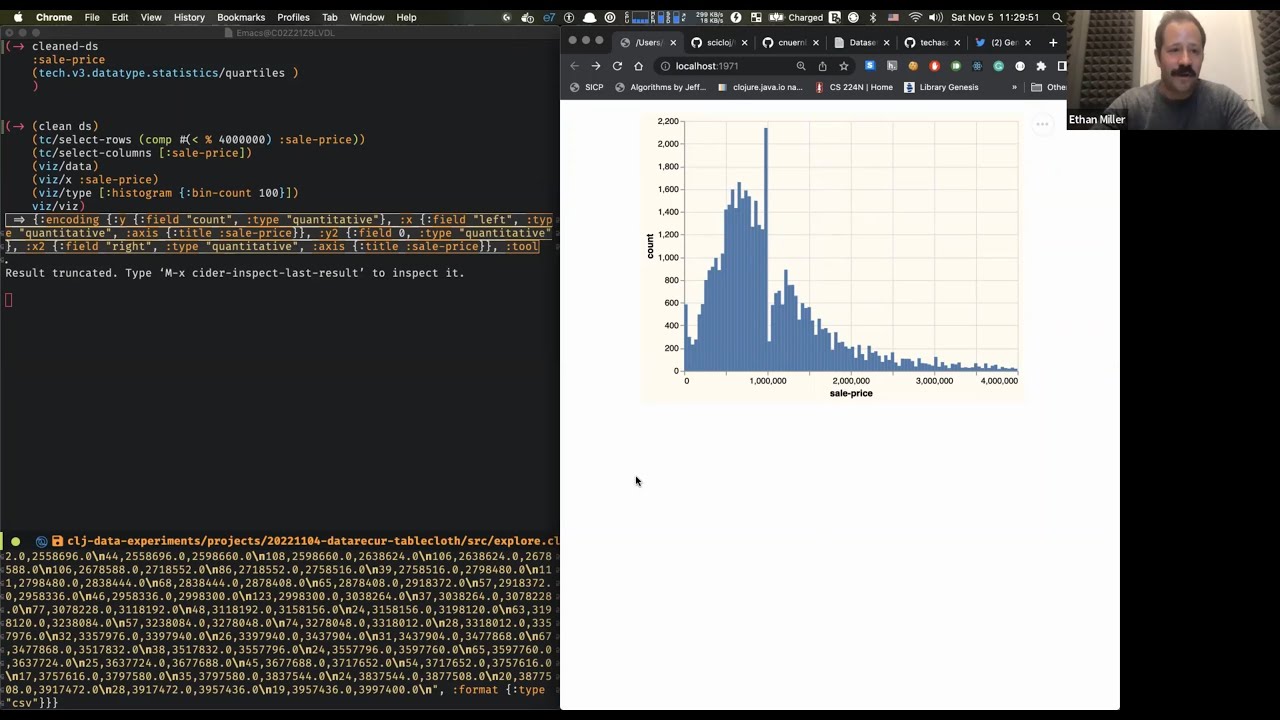 Next meetings
The next time will probably be around the end of November or early December.
If you wish to present anything in the coming meetings, please reach out.