Hello
Im busy with a site where I can show painitings from a api.
it looks now like this :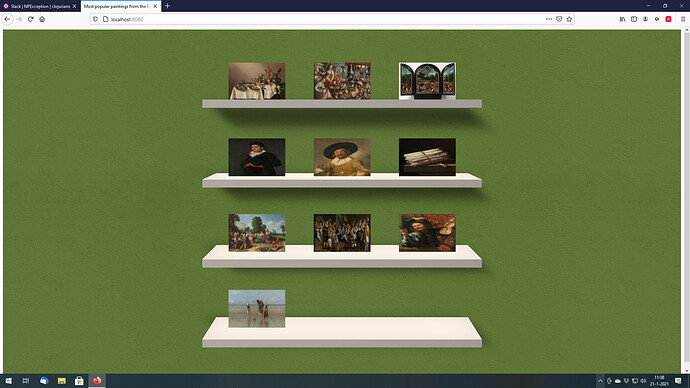 but now I need 2 images that could respresent the previous page and the next page and cannot find anything fitting on google.
Would anyone be so kind to help me with this ?