In the context of my Get Programming with Clojure book, I'd like to explain to Clojure beginners the distinction between side effects and return value.
I came to create the following diagram: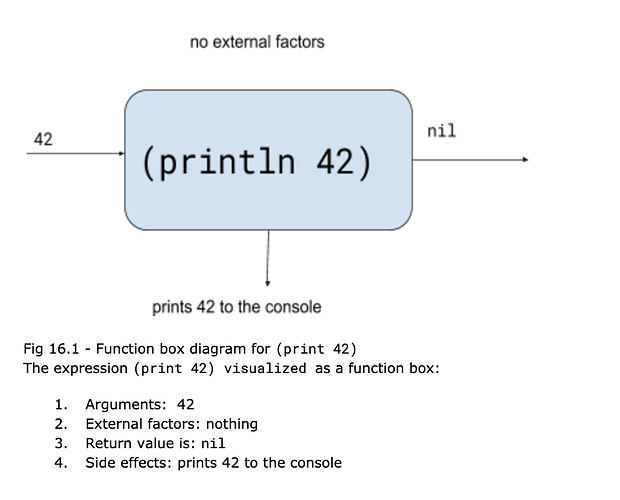 I have some questions related to the diagram:
How should we call such a diagram?
Is it something that is well known?
Is it useful?
How could we improve it?