Checkout the video on https://sketch.systems/ at about 00:30. Interesting. Very curious where they are using Clojure(Script)?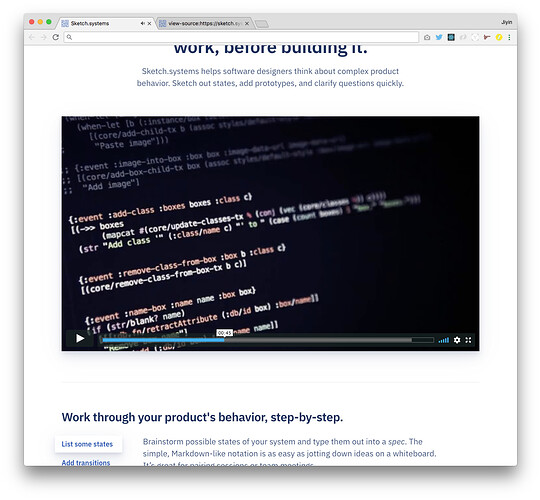 Kevin's a serial innovator—he made c2 before React came out, cljx before cljc, and subform-layout to simplify css/flexbox/grid.
He built Subform using electron+cljs, and made some cljs perf tools to keep it fast: profile-cljs, cljs-react-perf
FWIW if you look at the compiled statepen.js it uses you see that it starts with if (typeof Math.imul == "undefined". That is a Math.imul fix that CLJS prepends to every build so its a dead giveaway that the code is CLJS code.
This topic was automatically closed 182 days after the last reply. New replies are no longer allowed.