Following a few recent suggestions, we organized a study meeting about NLP, possibly a first in a series.
This event is related to the upcoming ds4clj course – it is part of our exploration of topics that may later become part of the course.
Moderated: @kiramclean
The session began with an intro by Dimid Duchovny about Linguistics and Natural Language Processing.
Then, @daslu presented the use of the spaCy library, first from Python, and then from Clojure through Libpython-clj.
Towards the end, @Carsten_Behring added some comments about the broader picture of interop and machine learning in Clojure.
Video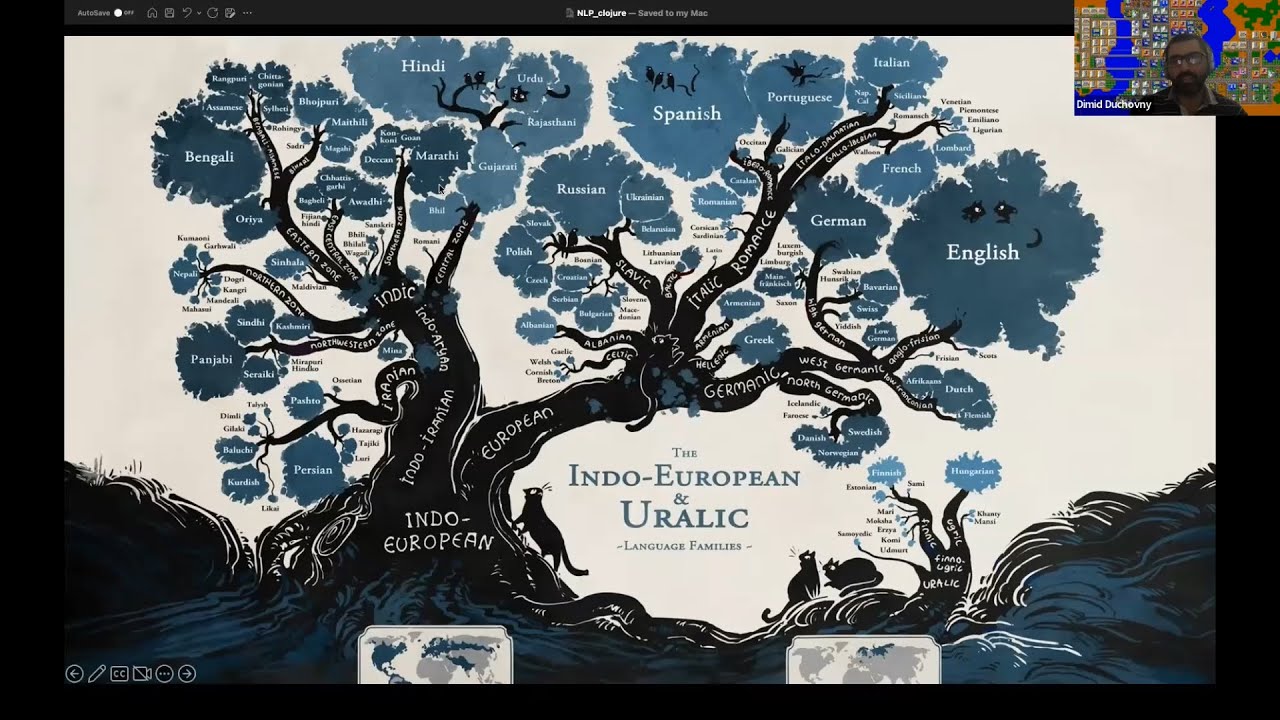 Notebook
(in editing, coming soon)
Next times
to be announced soon