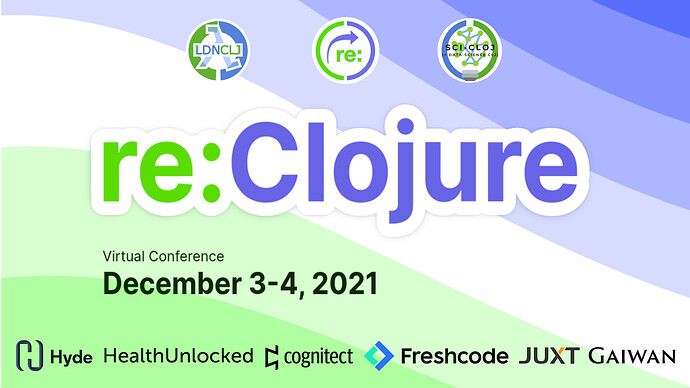 The London Clojurians in collaboration with SciCloj community are proud to present:
re:Clojure 2021 - The conference
re:Clojure is a two days virtual conference free to attend.
For the speakers go to the following link: Speakers
For the instructions go to the following link: Instructions
Tickets are FREE of charge, anyone can attend!
Grab your free ticket while you can!
If you wish to support the London Clojurians with your donations and help us to bring more talks and other events go to our OpenCollective page: London Clojurians - Open Collective
Many thanks to our sponsors:
And the many individual sponsors